Over the years, Esports has grown leaps over bounds to become a billion-dollar industry. Mostly the younger generation is drawn towards it and at some point do get heat from their parents.
Once a tiny source of entertainment, Esports has surely entered the mainstream media with several tournaments held across the globe with prized trophies and sponsorships.
Not only that, but many gamers have started streaming games and are earning not thousands but millions of dollars each year.
Due to this, broadcasting channels have also started streaming these sports, with the majority being gaming platforms.
As a result, they have put Esports up on the radar and brought in a huge audience of viewers and players. Moreover, many people want to become a part of this audience and look for reliable internet connections.
However, Esports streaming and gaming is an internet-intensive task, and it is recommended to go for top providers. One of the best options is AT&T, with its high-speed gigabit connections, which you can view at: getattonline.com.
Moving on, there are many online and offline games that people play and stream. However, we have selected some of the top games with the largest audience and player base.
DoTA 2
With more than 300,000 active players daily, DoTA 2 is among the biggest Esports games. It is a multiplayer online battle arena game released by Valve in 2013.
The goal is to destroy the other team's ancient while defending your own in a 5v5 battle arena.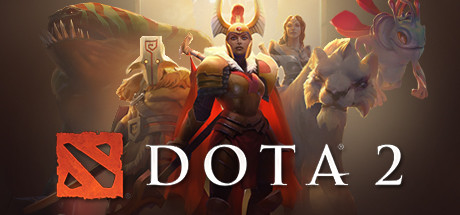 DoTA 2 is free-to-play on Steam, with various in-game purchases. Ever since its release, it has seen many changes, updates, downs, and ups, but it still managed to hold 11 international tournaments with several seasonal leagues.
Every year, the prize pool grows, and more teams from different regions join in the chase to lift the Aegis of the Champions.
Fortnite
After officially releasing in 2017, Fortnite has made an impact like none other. Over the years, it has gained great popularity, and every day around 3 million people actively jump into the arena.
It is a battle royale game where you have to be the last one (or last squad) remaining to win.
Fortnite is free-to-play on Epic Games with several in-game purchases. Every year, Fortnite releases new seasons, activities, and gameplay updates to keep the fun going.
Moreover, it also hosts several tournaments each year for solo players and squads from all around the world.
Counter Strike Global Offensive
Almost every computer gamer is aware of the Counter-Strike game. It is an evergreen game that has been going on for almost two centuries with different iterations. The latest of which is Counter Strike Global Offensive or CSGO.
CSGO is a 5 man team-based first-person shooter game where you have to eliminate the other team or plant or defuse the bomb in order to win. In the start, you had to buy the game, but later, it was made free-to-play.
After that, it has gained even more fan-following and a massive player base from every age grinding hard on rank. Moreover, it also holds several tournaments each year with well over 600,000 active players on average.
League of Legends
A somewhat anime-style iteration of the DoTA 2 game, League of Legends has been greatly popular ever since its release.
With a total of 180 million monthly players, LoL might be losing some players, but it is certainly gaining more.
Released by Riot Games in 2009, LoL is greatly loved by many fans of the MOBA genre. Its cool character design and visual quality have been a major factor for most of this popularity.
There is, however, a drawback that you have to buy champions but other than that, it is a great game overall.
The gameplay is the same with 5v5 battles to destroy the enemy team's crystal, but there are other modes to enjoy.
PlayerUnknown's Battle Grounds
With over 300,000 active players, PUBG was released in 2017 and gained a huge audience. In the start, it was a much harder game, and you had to buy it on Steam to play it.
Now, a while back, it became free-to-play and almost exploded with a massive wave of players. As a result, it became one of the most selling games, with over a billion downloads.
Today, PUBG has become much more balanced, and gameplay and matches are set according to the player's skills.
Still, it holds several tournaments throughout the year and has that competitive and realistic factors that other battle royale games seem to miss.
Where to Watch Esports?
So, if you are a gaming enthusiast wanting to watch Esports tournaments and streams, we are here to help. Here are some of the best streaming platforms with live updates and schedules.
Twitch
Twitch is the star of the Esports show. Launched in 2011, it started off with a bang and managed to gain over 40 million unique viewers by Q4 of 2013. After that, Amazon bought Twitch in 2014 for a whopping $970 million.
Skipping to the present day, Twitch is among the most popular video game streaming platforms and the top 32nd most popular websites. The best part is that it has over 140 million active users monthly.
Moreover, the Twitch community and streamers also have a big part in its huge success. You can find streams of many popular games like DoTA 2, LoL, Call of Duty, and more.
Also, many professional players host streams for their viewers. So, it is the best place for gamers to gather and watch their favorite games.
YouTube
YouTube is also not far behind the video streaming giant Twitch. It has also managed to gain a fair share of the audience with its dedicated gaming platform, YouTube Gaming.
With streamers like PewDiePie, Jacksepticeye, and others engaging a huge fan following, YouTube Gaming is a great place to be for watching Esports.
Although the platform is not as big and gaming-dedicated as Twitch, it has still managed to seal multiple valuable deals. So, if you are not much of a community person, YouTube gaming is for you to watch your favorite streams easily.
Facebook Gaming
Launched in 2018 as a dedicated space for gaming, Facebook Gaming is the live streaming platform. With over 150,000 active users in Q3 2022, Facebook Gaming has been going average since its launch.
One advantage it has over other platforms is its unique features. For example, you can play and stream your favorite game, or you can play Facebook's classic games like UNO and stream it.
Every day, many people game, view, and stream on the Facebook Gaming section. It may not be gaining as much popularity and audience as Twitch, but it is still a great platform for live-streaming.
Also, you can watch live streams and highlights of your favorite Esports, enjoy with friends, or start one of your own streams.
Final Summary
Although all these platforms are easily accessible via computer or smartphone, there is a better way for the whole family. For a more immersive experience, if you have a game-loving family, you can try it on a dedicated media box.
To enjoy uninterrupted streaming, subscribe to DirecTV, where you can download YouTube and watch with the whole family. Visit here to view prices and deals from DirecTV and make an informed decision.
With more and more people engaging in live-streaming and gaming, Esports will only get bigger. With that being said, the streaming platforms will also only grow.
So, which one do you like the most? Or do you stream on one as well? Still, whatever your choice, these were our picks of the best streaming platforms (Streameast) for Esports. So, what are you waiting for? Get in the Game!