In the past, you most likely had to sift through endless amounts of papers so that you can review your employees' attendance.
But, with the help of technology, this is something that you no longer have to do, instead, you can use a clock system that'll do all the work instead of you.
If you're looking for a clock in clock out app,
list of the top six you can choose to use:
1. "Buddy Punch"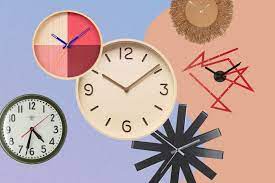 Facial recognition, geofencing, payroll reports, time-off tracking, and ease of use are only some of the features this particular clock in clock out app can provide you with.
By setting it up in your organization, you'll make creating payrolls a breeze and you'll no longer have to worry about wasting capital on inaccuracies that can happen when you manually take care of payrolls.
2. "Time Camp"
This particular app won't only allow you to see when your employees clocked in and out, but it'll also enable you to see what tasks your employees are working on, it'll create custom reports for you, and if one of your staff members stops working on their PC or laptop, the program will go into idle, meaning that you'll know exactly how much they've progressed.
3. "Clockify"
Next on our list is Clockify, an app that comes with a wide array of essential features such as a time kiosk, a feature that'll allow you to monitor your staff attendance without having to sift through paperwork and records.
Besides attendance, it's perfect for tracking breaks and time off as well, hence, if this is something you want to keep an eye on, this app is for you.
4. "Deputy"
If your goal is to increase efficiency in your workplace, you should definitely opt for using this clock-in and-out app, especially since it'll allow you to schedule shifts and track the time your employees spent at the office.
One of the features that you might like is the face and voice recognition, thus, your staff members won't have to wait in line to clock in when they arrive at work.
5. "Quick Books"
Now, the first thing that you should know about this program is that it's mainly used as an accounting app, however, it does also have features that can help you track the working hours of your staff members.
It can be used across various devices, thus, as soon as your employees record their time spent at the office, you'll receive their timesheets which will make payroll a breeze.
6. "Hub Staff"
Lastly, you could choose to use Hubstaff, a program that can help your employees clock in and out, but it'll also help you with reviewing their attendance and creating payroll.
One of the features that a lot of business owners like is that it automatically clocks their staff members in and out based on their location, meaning that they won't have to do it manually when they arrive at the office.
Conclusion
There are various clock-in clock-out apps out there, however, the ones we've mentioned above are some of the best ones you could choose to use.
Since you're now well aware of the options you have, you shouldn't lose any more of your time, instead, learn more about the programs we've mentioned above and make everything easier for yourself and your employees.6 Clock In Clock Out Apps That Will Actually Get You Paid