Maharashtra is a state in the western peninsular region of India, and its population has been about 124,904,071 in the recent year.
With the sky-touching rates for a few past years, the lives of needy and destitute people have been affected so badly.
Moreover, climate change is disturbing the source of income of many poverty-stricken communities. Farmers are affected mainly by all these variations.
The ranchers committed suicide on a farm because of getting exhausted from the never-ending hurdles of life.
To solve this issue to some extent, The Indian Government has launched a great platform named MahaDbt, where" dbt" stands for(Direct Benefit Transfer). The purpose of this platform is to upgrade the helping scheme for needy people. It was launched on Aug,3,2017.
Maha-dbt is specifically for poor society. These deprived souls can avail of the loan with a little scanning system. You can also get rewards or bonuses from this platform by following some methods.
Stick with us if you want to know these methods!
Work-flow Of Mahadbt Farmer?
This system works in a great way to provide the farmers with all that stuff they need for proper working on farms. Like, there are tractor schemes, lotteries, money redeem schemes, and many other plans. These schemes were categorized under the MahaDBT Shetkari Yojana.
The Workflow Is Based On Almost 4 Steps:
1. Online Application: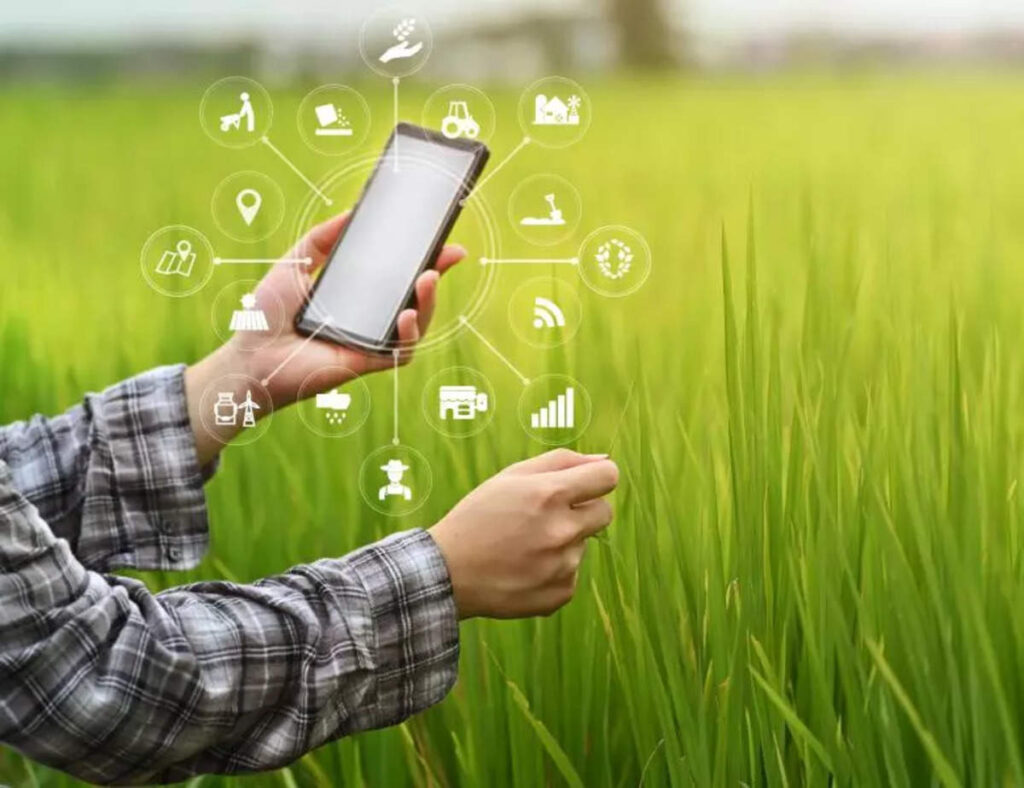 The Citizen applies for a benefit or an option via Direct Benefit Transfer(DBT) Portal.
After selecting this option, they will redirect to a new page where a blank panel for application will appear, or you have to click on Application.
Fill that panel with authentic information.
2. Scrutiny:
After applying an application, these details have to go through with Scanning procedure.
In this process, Your details will be checked thoroughly.
If your data isn't valid, there will be an error, and the procedure won't proceed further.
3. Allotment:
After Scrutiny, sent for allotment. After getting appropriately verified, The next step is to consider your application and work on it. There will be an issuing process.
4. Disbursement:
At this stage, the benefit is received in the aadhaar link bank account of the respective beneficiary.
You'll get the thing you applied for through aadhar link bank.
Don't have an aadhar link bank account, stay calm because I am going to show you some basic procedures to connect to aadhar bank. Stay with us!
How To Register On Mahadbt?
The registration on Maha-dbt will be very simple by following these points.
Visit the online website of mahadbt first. After that mahadbt homepage will open.
Select the Online Application option next.
Now fill in the panel having your personal information. Name of applicant, Username, Create password, Confirm password, email ID, Mobile number, and verify with OTP.
Now click the register button.
And here you go!
How Do I Log In On Mahadbt?
Whenever you want to login on to mahadbt, Follow these steps
Open the mahadbt website first.
Enter your username and password.
If a confirmation panel appears, fill it in then.
Press the Login button.
And you'll be in. But make sure that you've registered here first.
How To Connect To Aadhar Link Bank?
Your benefits will be directly sent to the aadhar bank link, So make sure to activate properly.
Open the official aadhaar website.
Click on the Aadhaar bank link status
Fill your 12 or16 digits virtual ID and Captcha code.
Enter the OTP which you've received
After that screen will appear if the bank is connected with the aadhar number and the bank name.
And wala! Your mahadbt will be linked to aadhar link bank and you are able to receive your benefits.
Services Of Mahadbt For Mankind In Maharashtra:
MahaDBT is an online benefits-serving platform for the needy and righteous people of Maharashtra.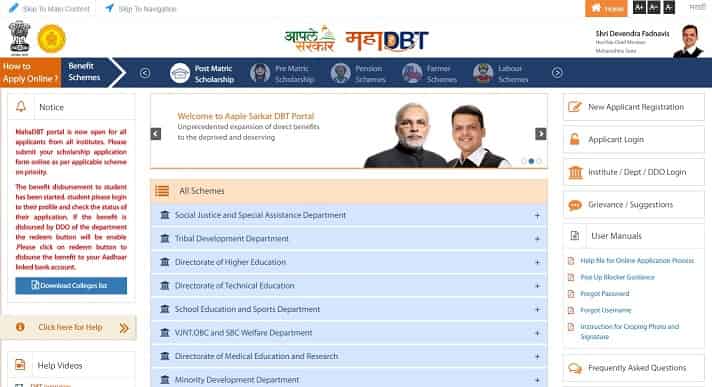 This platform helps them by giving scholarships to the students. The students of this district can apply for higher and better education. By going through some verifications and confirmations, You can be able to get your reward.
Maha Dbt is also taking account over the farmers as this community is more righteous because they work on the extreme level, whereas today's generation can't even stay for more than an hour.
That's why they understood their needs and started helping them by introducing different beneficial schemes and lotteries.
You can redeem your benefits(agricultural/scholarship) before expiring the voucher. Once the voucher is expired, You'll not be able to get the benefit you applied for.
These scholarships are very considerable for the willing students of Maharashtra, Who understands the power of knowledge.
However, this platform puts many applicable schemes and lotteries plans which the eligible farmers upto 20 Percent to 50 % avail those applied plans. One who can't afford a new tractor for farming can apply for it, also.
What Is Mahadbt And Aaple Sarkar?
MahaDBT, or Apale Sarkar Portal, is the official website of the Government of Maharashtra, where citizens can register themselves and apply online for various certificates.
However, Apple Sarkar is the site officially confirmed by the government to make the process of other services along with the filing for certificate too much easy.
What If I Forgot My Username On Mahadbt?
Sometimes, it becomes harder to remember these small and easy details. If you haven't saved them in google backup, then don't get worried! Here are some most accessible ways to recover your account.
Open the official panel of Mahadbt
Click on the "Application Login"
A page will appear on your screen.
Now click the "Forgot Username
Fill the panel completely, requiring Mobile number, Date of birth, and Full name (from the profile).
Now click the "Get Username button." And you'll get your name back.
How To Recover A Password On Mahadbt?
Browse the official site of maha-dbt.
Select the "Application Login" option.
After opening this page, click the "Forgot Password."
Give your "Username" here and if any verification is required, fill that panel by putting authentic details.
The OTP will be shared with your email or SMS because of your mobile number.
After that, choose the most suitable password for your account.
Here you go!
Conclusion:
Mahadbt is a platform launched by Maharashtra for needy people. There are always some schemes for Schools and education in the form of scholarships, Tribal development, Social justice, Medical education, and sports.
But for farmers, unfortunately, there are very few lotteries, that's why Mahadbt plays a great role in helping the poor community. It just broke my heart when I got to know that 10,281 farmers committed suicide because of living hand to mouth. That's why mahadbt farmers are working great and giving hope to many lives.