For the betterment of society and the well-being of deprived communities, The government tries to grant them all their rights through different schemes.
Likewise, the Pm Kisan program 2023, sometimes mentioned as PM-KISAN or PMKSNY, was launched by Narendra Modi, The Prime Minister of India, on February 24, 2019.
Pradhan Mantri Kisan Samman Nidhi is leading all the affairs of this establishment.
Thoughts of this scheme came into effect on December 1, 2018.
The basic purpose of this program is to make a little effort to fulfill the needs of all the landholding farmers' families in India, living hand to mouth to resolve their financial matters by paying them ₹6000 per year.
Shri Modi will release Rs. 16,000 Crores under the PM-KISAN flagship scheme as the 12th installment through Direct Benefit Transfer.
If you are curious to know, How to register for this program? Are you eligible for this scheme or not? Is there any way to withdraw your amount? How many installments are there?
And all that stuff,
Stay here and read the given information carefully!
What Is The PM Kisan Scheme?
PMKSNY is a great source to provide the poor community with their privileges. Only eligible people will be rewarded with this financial help.
So, It's a scheme in which ₹6000 will be given to the most deserving farmer all over India per annum.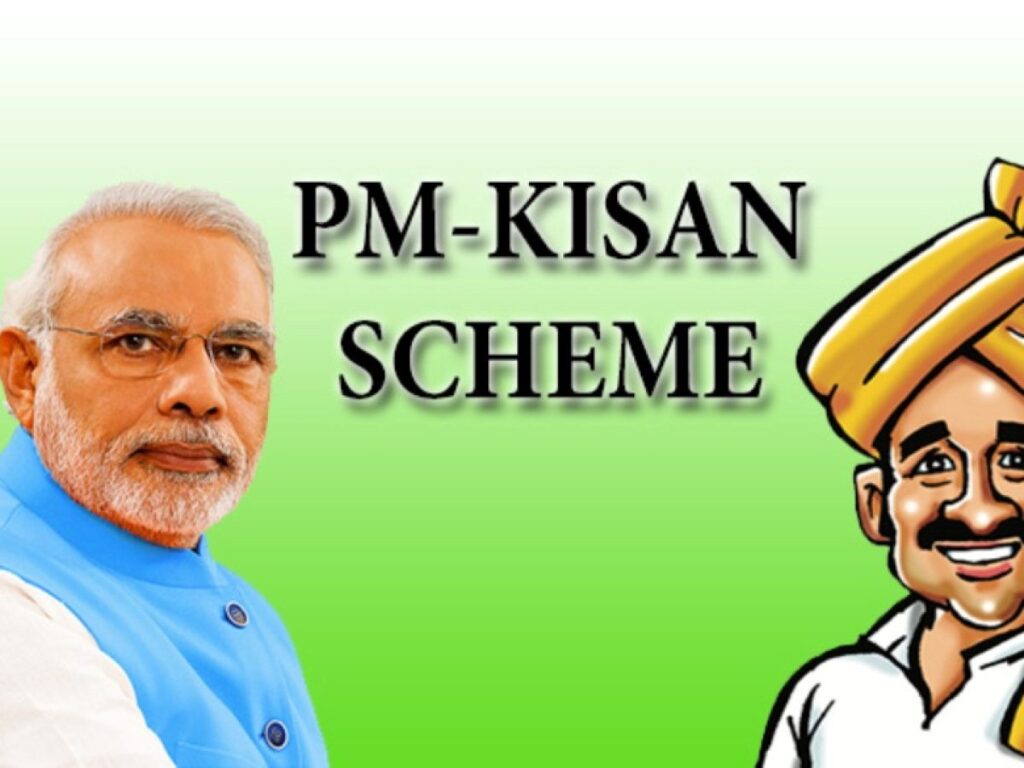 Basically, In this scheme, there are 3 installments of ₹2000 delivered every 4th month to the eligible farmers and all those families connected to farming, And that's how this little effort helps ranchers a lot.
But there's a thing, To get all that registrations and amounts from this scheme, you must obey the mandatory eKYC Law. Because in order to get that amount, you must have to register this eKYC mandatory.
If you want to know further details, Then stick with us!
Check Your EKYC For This Program.
The benefit of eKYC is that, If your information is wrong, or you do not deserve this welfare amount, then you'll not be able to check their official website.
Only those farmers will have access to the original site whose ekyc is completed, and their application is accepted for additional registrations and details.
Take a look at whether you are righteous for this program or not,
All you have to visit the nearest CSC center and submit an application for the access to do registrations online. Moreover, You can only visit the official website when your data is confirmed by the government properly.
The fee for submitting this fee is almost 15Rs only So, and anyone can easily get verified before further a do.
The data you need to submit is

Aadhar Card
Registered Mobile number
And your family status.

All those farmers that have joined this program in the time period of 2018-2020, have to go through this given information. All the other farmers can work according to their requiring informations. But this process is specified for people from the 2018-2020 time period.
Visit pmkisan.gov.com and then put the aadhar card number and mobile number in the given above section. An OTP will be sent to your mobile number. Fill it in and Click on Submit Button.
Check out your name in the 13th beneficiary list.
And here you go!
How To Get Register To The Pm Kisan Online?
Anyone who has completed their verifications can register for this scheme, but there are some rules and regulations.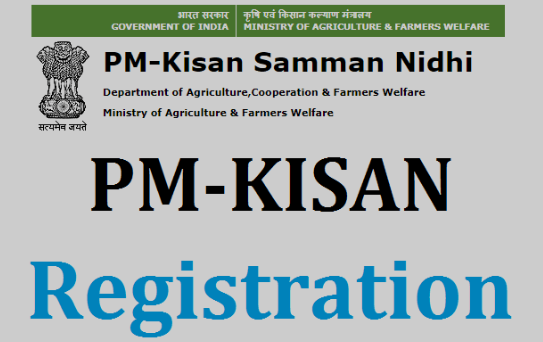 First of all, ensure that your data is properly authentic and you are actually eligible for this welfare.
Share all the information perfectly, including

Certified Citizenship.
Aadhar Card.
LandHolding Papers.
Bank Details.
Your Financial Record.
Verified Mobile Number.
Family Details.
Make sure that, Your aadhar card is connected to the bank account.
Passport size photo

When you've finished with your submission then, A notice will be sent to you by the government of that state whether your selected for this scheme or not.
Now, If you actually need this financial help and there's an error occurring for your transaction, Or you want to know the status of your application.
Then visit their official website having a direct link @ pmkisan.gov.in
After that, If you get verified by the government, then you'll able to go to other list previews.
Want to check your eligibility for this program? Read the Methods given below!
Steps To Check The Eligibility Of Pm Kisan 2023
To analyze whether you are selected for this plan or not, you have to get eKYC first and then issue your legal information. Generally, there are two methods one from the portal, and the other is from the mobile number.
For an explanation, Follow these recommended steps given below!
Check Through Portal
Visit the official website first.
Go to the farmer corner mentioned above.
After that, you have to click the CSC Farmers/Status of Registration.
Fill in the State, District, and Sub-District bar correctly.
Now put in the aadhar card number and Captcha code and press the Search button.
Going through this procedure will lead you to the page with a list of all the eligible farmers.
Check whether you are selected for this program by searching your name in the specific list you've registered for.
Check Eligibility From A Mobile Number.
Open the PM-KISAN on your mobile-first after that,
Enter the OTP sent to your registered mobile number
And you'll receive a message containing all the information about you and the status of your eligibility.
How To Check For Pm Kisan's Beneficiary Status?
For those who don't know, Beneficiary is the specific help you've registered.
This platform is working on many other beneficiaries also. That's why you have to select the benefit you registered for.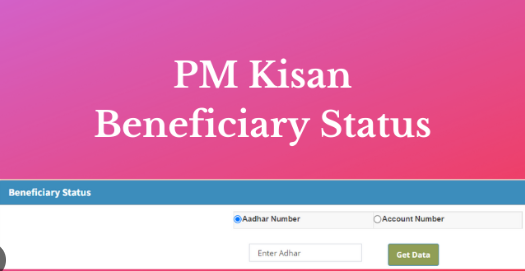 All those people can check the detailed list of pm online KISAN Beneficiary who is properly verified for this welfare plan. Follow the instructions given below to get an update on this information:
First of all, open the official website of PMKSNY by direct link @ pmkisa.gov.com.
Go to the above beneficiary section.
Select that specific benefit you've registered for
Add the District, Sub-District, and village information in the bar.
Click the "Search" Button
And here you go! A proper list of all the farmers and families will appear here. Find out your name in this list, and then the status of your beneficiary will appear to you.
Mobile Application Of PM Kisan.
Previously the Pm Kisan plan was a totally offline procedure. Still, now many it has a proper online plan not only for registrations but also for checking the eligibility of this program.
For the last 2 years, On the first anniversary of the Indian government's gentle plan for the poverty of farmers, Agricultural minister Narendra Singh has arranged the proper setup on the google play store by introducing their application online.
This application is fixed for android users and has a number of features, and is full of informative data.
PMKISAN GOL is the name of this application which was launched on the 24th of February in 2019.
You can simply get your amount by the DBT(Direct Bank Transfer) method.
Features Of The PM-KISAN Gol
There's an option for "New Farmer Registration."
Information about the scheme
You can check the "Status of Self-Registered."
"Beneficiary Status" is also marked here.
There's an option for "Aadhar verifications."
You can also get the "PM Helpline" here.
How Many Installments Under PMKSNY Have Been Released So Far?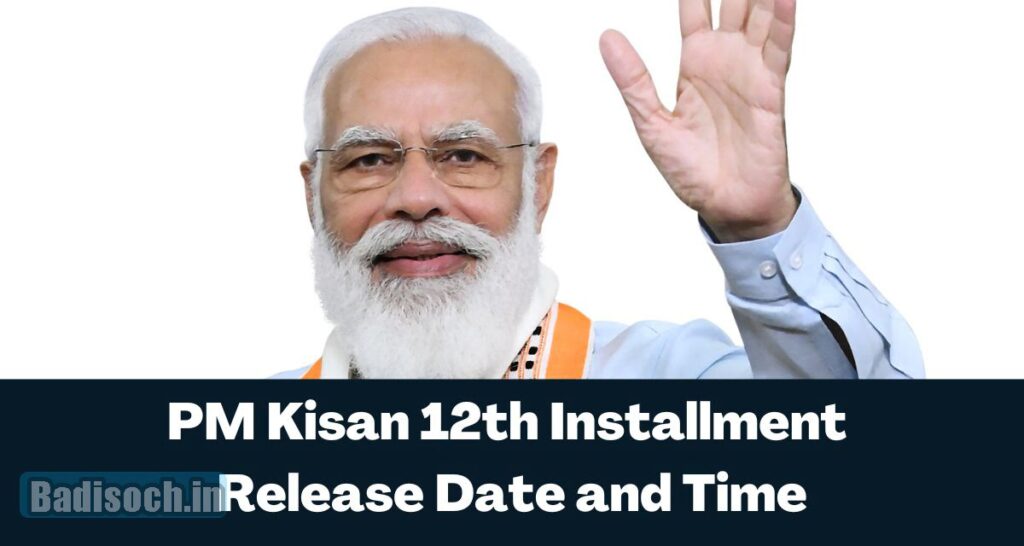 This foundation is providing installments in the proper systematic manner, and they had released the 12th installment recently on 17th October 2023.
Looking forward to the 13th installment, There is some flimsy news that may be from 15-20 December. This installment will be delivered into the accounts of all the eligible farmers in India.
How To Check The Application Status Of PMKSNY?
As we've already explained the step-by-step procedure,
Go to the online portal, click on the top candidate corner, fill in the required information, and you'll be able to check whether your application is accepted or not. So the above-explained method is careful.
What Is The Pm Kisan Customer Care Number?
There is always a helpline or customer care number for the assistance of the local people. Likewise, there are helpline numbers for PMKSNY.
(Pardhan Mantri Kisan Samman Niddhi Yojana).
155261 or 011-24300606, Are the customer care numbers specified for all the deserving ranchers.
Where Can We Send An Email To Pm Kisan?
As this platform is helping a number of people at the same time, so there are many issues. These problems can easily be sorted out by the system sitting on the backend. Same in this scenario, There are helplines and a proper G-mail system in PM Kisan's welfare plan.
The email id of this platform is [email protected] or [email protected]n
Conclusion:
Long story short, PM-Kisan 2023 is a plan designed for the betterment and little help for the huge amount of farmers living a hard life in this age of excessive rates.
This program is specified for the farmers and their families. Three installments are given to these eligible people over four months, so at the end of a year, there are ₹6000 for these needy people.
Online Application is also present on the google play store to make things easier.
We've explained, in an excellent way, how you can benefit from this online platform.
Get information about all the factors compelled in detail for all of you. Go and Check it out!