Reverse image search is a process that takes an image as input and provides results related to the image.
Reverse Image lockup tools are handy when you want to find out more about a particular image.
With these tools, you can search for similar images to the one you are interested in and find out where the image came from and who created it.
When you conduct a Google search, you may come across images that have been stolen or manipulated.
Reverse image search can be a valuable tool for verifying the authenticity of an image.
This can be helpful if you are unsure if an image is genuine or has been tampered with somehow.
Several reverse image search tools are available, but not all are created equal.
This article will discuss some of the best reverse image search tools.
List of Best Reverse Image Search Tools in 2023
Google Reverse Image Search:
Google's image search engine is one of the most effective tools for finding images online.
With reverse image search, you can provide an image or URL as a query input, and Google will return results related to that image.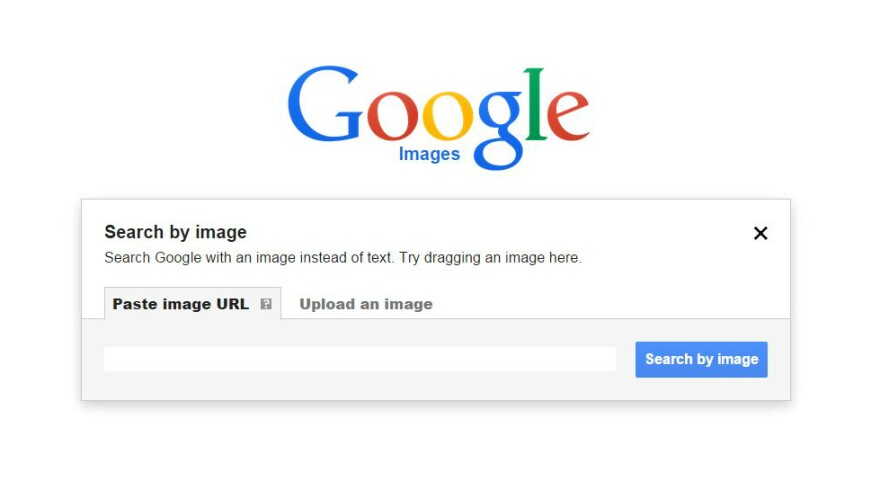 You can find almost anything you're looking for with billions of images from millions of websites.
The reverse search feature is handy, allowing you to search for an image based on its content rather than its title or filename.
It can provide similar-looking or themed suggestions even if there are no exact matches to the image you've uploaded.
This is because the search algorithms are designed to find images related to the one you've uploaded based on various factors such as shape, color, and theme.
This makes it an excellent option for finding similar images when you need clarification on what you're looking for.
To use this feature, open Google Images in the browser and click the Camera icon to the right of the search box.
You can search by image URL, upload an image, or even drag an image onto the search window.
You can not use the URL option in google images in mobile mode. You have to choose the desktop site option on mobile to use it.
Bing Reverse Image Search:
Microsoft's Bing search engine is another powerful tool for identifying images. The Visual Search feature allows you to drag an image into your browser, upload an image from your computer, use a URL, or even take a photo with your device.
The search engine will then look at the web for matching images, including the original version.
When you use Bing's visual search, the web search engine will analyze the image and attempt to find matches on the internet.
This can be a helpful way to search for specific objects, landmarks, or even people.
After uploading the image to the search bar, the tool will perform the search and provide you with results.
These results may include web pages where the image appears, similar images, and related searches.
This tool can be a helpful way to find more information about an image you are interested in.
Yandex Reverse Image Search:
Yandex is an excellent reverse image search engine. It provides additional sizes of the same image and visually similar images.
It can recognize faces and locations, making it an ideal option for many users.
Yandex reverse image search provides users with a variety of options when it comes to image results.
The image results are available in a variety of sizes and dimensions. This is a handy feature, as it allows you to find the image that best fits your needs.
For example, if you're looking for an image to use in a website banner, you can filter the results to only show images that are the appropriate size.
Yandex's reverse image search system is far more accurate than Google's. Its system deeply matches pixels, colors, and shapes to show closely related results.
To start using Yandex for reverse image search queries, follow the steps below:
Visit the Yandex Images website at https://yandex.com/images/.
Because Yandex Images is a Russian search engine, you should right-click on the page and select the option to translate it into English.
Once the page is translated, click on the small camera icon on the right-hand side of the search bar.
You will then be given the option to either upload an image from your computer or mobile device or enter the URL of an image.
Once you have uploaded your picture, Yandex will show you exact-match or visually similar images, including the web pages where these images have been used.
Reverse Image Search Pro:
Another fantastic tool in the market is https://reverseimagesearchpro.com/ It has plenty of features that set it apart from other tools in the market.
You can easily use this tool by entering the keyword and URL or uploading the image.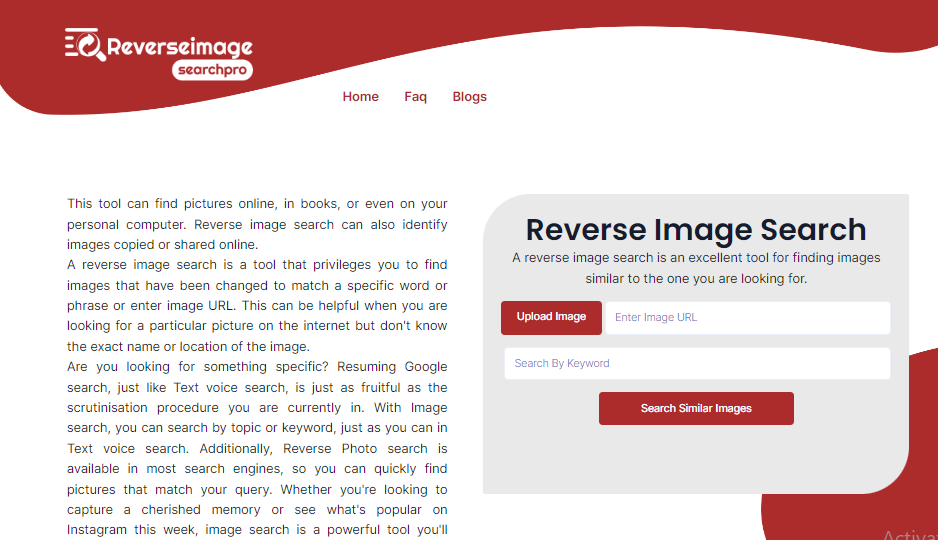 Reverse image search pro is an excellent tool for finding visually similar images that match a specific search term.
This tool is handy for finding images matching your search criteria or comparing pictures to see which is better.
Facial recognition is a powerful feature that can help you get a quick and accurate picture of whom you are looking at.
One of its most unique features is its ability to help you quickly identify fake accounts.
This is a convenient feature, especially today, where social media is rampant with fake news and stolen images.
Another handy feature of reverse image search pro is its ability to rapidly check images to see if they have been made through fraudulent means or stolen.
This is an excellent tool for anyone who wants to be sure they get accurate information from the internet.
With its unique search features, you can quickly and easily find the photos you need without having to worry about security.
Tin Eye:
TinEye is a reverse image search tool widely considered one of the best in the business.
Its quick, simple, and effective search capabilities have earned it a reputation as a go-to tool for many users.
You can upload an image from your computer or enter the URL of an image stored online, and TinEye will show you matches from all over the web.
TinEye is a tool that works in a somewhat different and exciting way. You can use it to filter images, which makes it different from other tools.
The filter can show the biggest matches, the most recently posted to the web, or the oldest version of the picture online.
This makes it possible to narrow down results to a particular website, which can be helpful in many situations.
Additionally, clicking on any result provides users with the matching page, which can be further analyzed for further information.
This makes TinyEye a valuable tool for finding pictures that you might not be able to find with other search tools.
Conclusion:
Overall, any of the tools above can be a great way to start your search for the best reverse image search tool.
Google Images and TinEye are great for general searches, while Yandex and Bing Images offer more specialized results.
If you need to do a more in-depth search, Reverse Image Search Pro is also another fantastic option.
No matter which route you choose, remember to stay safe when searching for images online.
Ultimately, the best reverse image search tool for you will depend on your individual needs and preferences.